Nanotoxicology & Nanosafety
nanomaterials – safe-by-design
Nanomaterials (NM) bring exciting novel materials properties with them to generate advanced materials and nanoelectronics and fulfil many urgent needs, from low friction tyres (nanotechnology) and high performance batteries (advanced materials) to high efficiency LED and sensors (Nanoelectronics).
Nanomaterials are a Key enabling technology for European manufacturing and industrial innovation on its way to sustainable economies.
The novelty of the NM material properties requires a new approach to toxicology and materials design, integrating the material safety already into the design process, the safe-by-design approach.
LabVantage-Biomax contributes to this approach in a number of large scale EU-research projects on Nanosafety.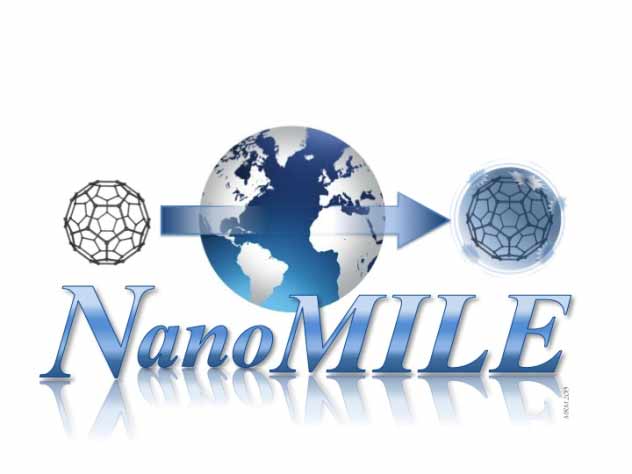 ( Click on a project to learn more )
LabVantage-Biomax provides the BioXM™ Knowledge Management Environment in Nanosafety project to generate a federated interoperability ecosystem that enables multiple existing project specific data warehouses, including the BioXM based NanoFASE and NanoMILE DBs, to be harmonised and accessed in a unified way.

At the same time the BioXM technology provides the standardised application programming interface (API) to integrate analytical and computational modelling software.
The resulting NanoCommons Knowledge Base is a proof-of-concept public Nanoinformatics infrastructure that is freely available for data storage, curation, search, retrieval and analysis as well as computational modelling.

It forms the base of the NanoSolveIT platform which provides automatized workflows for an Integrated Approach to Testing and Assessment (IATA). Enabling Nanomaterial producers as well as regulators to access relevant data, simulation tools and results.
Standards and certifications
Supporting clinical research privacy tasks
(GDPR, ISO 9001, ISO 27001)
LabVantage-Biomax is ISO 9001 and ISO 27001 certified and applies the corresponding procedures of quality management and IT-security. The NeuroXMTM Brain Science Suite provides encrypted data transfer, authentication, detailed access control based on resources and roles and full audit.
All technological and organisational measures required by the GDPR are implemented.
GDPR compatible data processing agreement templates are available and corresponding contracts have been approved by company and clinical data protection officers in major European countries.
The ISO 9001 based quality management ensures consistence between specification and reported result, including reviews of requirements and technical specifications, software implementation and documentation.
Quality assessment according to ISO 29119 includes unit, integration, regression and acceptance testing.
Ensuring FAIR data
from experimental to computational

LabVantage-Biomax provides the BioXM™ Knowledge Management Environment as technological framework and its data scientist semantic modelling expertise to generate the interoperable Knowledge Base that provides access to data sources, data analysis tools and computational modelling. In NanoMILE and NanoFASE we also provided data curation and quality services.
Scientific background
Between 500 and 2,000 NM are expected to fall under the EU registration obligations of REACH and other legislations (e.g., for cosmetics). Costs between €6 million and €38 million per NM are expected to meet the testing and registration requirements. Read-across approaches, judging the toxicity of chemicals by "similarity", would reduce this cost dramatically but are currently absent for NMs due to a lack of definition of what "similarity" is.
The availability of a nanosafety knowledge infrastructure, that organises data, makes it accessible, integrates computational tools for risk assessment and decision support, enables their validation and facilitates the necessary grouping and such new approaches for NMs will be a critical factor to enable read-across and therefore reduce cost.
Partners and Publications